7+

business days starting at

$5.99

6

business days starting at

$6.99

4-5

business days starting at

$9.99

3

business days starting at

$12.99

2

business days starting at

$14.99

next

business day starting at

$16.99

one

hour starting at

$19.99
Bulk discounts available. Check Pricing for Details
Pricing above is for light garments only, for darks check pricesheet.
Childrens Lighthouse Staff Orientation T-shirts in Chicago, IL
Childrens Lighthouse Learning Center is a brand new preschool opening in the North Center neighborhood in Chicago, IL. We recently hosted a staff orientation. After a warm up activity to see who could build the tallest tower using only spaghetti, string, masking tape and a marshmallow, we got the whole team of teachers and staff to wear matching polos and pose for this photo in our gross motor room. The team looks great together rocking one of the school colors, maroon. After this photo we went out into our nearby community to say hello and introduce ourselves to the neighbors. Everyone looked really great in their new shirts and we received a very warm welcome to the neighborhood.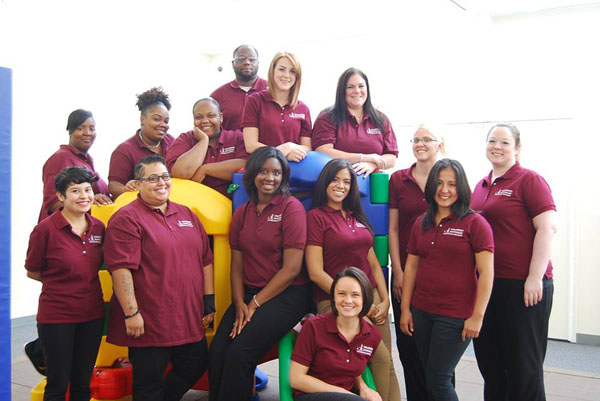 We opted to use One Hour Tees because: their prices were competitive, we could save money on shipping by picking up, when I emailed with questions they were responsive and helpful, I was able to visit their location to try on and touch the products before purchasing, they kept the timeline as promised. It was a great experience. I would recommend them to others and plan to use them again in the future.
-Davora Sides, Childrens Lighthouse