7+

business days starting at

$5.99

6

business days starting at

$6.99

4-5

business days starting at

$9.99

3

business days starting at

$12.99

2

business days starting at

$14.99

next

business day starting at

$16.99

one

hour starting at

$19.99
Bulk discounts available. Check Pricing for Details
Pricing above is for light garments only, for darks check pricesheet.
Crowdfunding Donation Gift T-Shirt T-shirts in Chicago, IL
We used t-shirts produced by One Hour Tees with images created by members of our viewing audience for every Indiegogo fundraiser we've ever done for our web series. The audience loves them and always sends us pictures of themselves wearing the shirts. They love the quality and tell us how they use them for everything, repping our show at school, how it's their favorite exercise shirt, they're soo comfortable they love to sleep in them, etc. Trying to raise the kind of money it takes to produce good content is hard, and when you're asking someone to pay $75 dollars for a t-shirt, it's important that not only is the show good is good, but that t-shirt better be damn fine. We only ever hear from satisfied donors when we send them a t-shirt from One Hour Tees.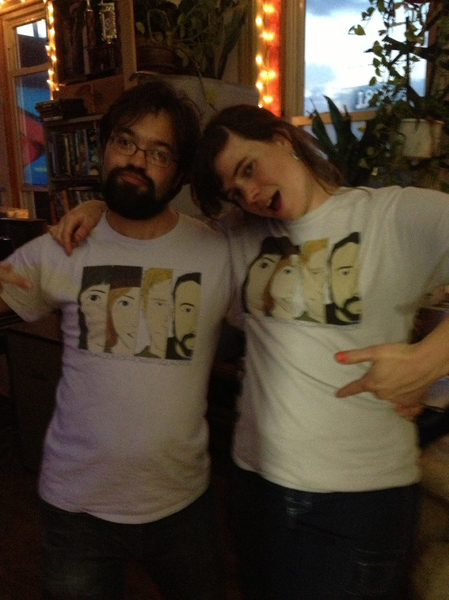 We've always had our fundraiser shirts produced through One Hour Tees and have found the people who interact with us so helpful and attentive and the products always of the highest quality with great respect for the details.
-Pineapple Boy Productions, LLLP