7+

business days starting at

$5.99

6

business days starting at

$6.99

4-5

business days starting at

$9.99

3

business days starting at

$12.99

2

business days starting at

$14.99

next

business day starting at

$16.99

one

hour starting at

$19.99
Bulk discounts available. Check Pricing for Details
Pricing above is for light garments only, for darks check pricesheet.
How to Keep Your T-Shirt From Shrinking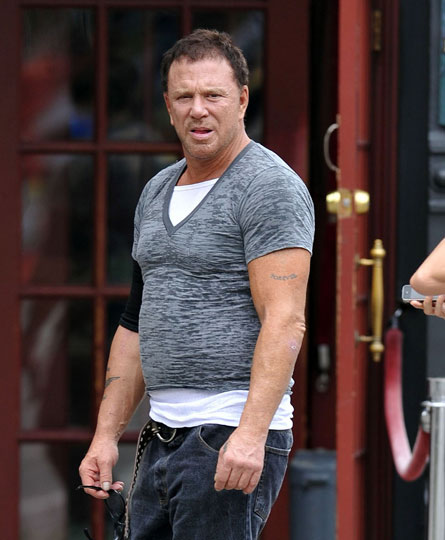 There's nothing more disappointing than grabbing your favorite t-shirt only to realize that it shrunk. At first you probably think you gained a few pounds, but after doing some exaggerated flexing in the mirror for a few hours you realize it is indeed the shirt that has disappointed you. This could have been prevented though. T-Shirts don't just shrink for their own selfish purposes. Remember, a t-shirt is a inanimate object that holds no emotion or understanding of human thought. Although I think the jury is still out on if T-Shirts understand love, I'm pretty sure they don't.
The most important rule to prevent your T-Shirts from shrinking is to AVOID HEAT. Cotton is a very sensitive material and reacts to heat quite unkindly.  You can pretty much do anything else you want to a T-Shirt and it won't shrink as long as it stays away from heat.  To wash your T-Shirt and guarantee it won't lose it's size, here are some tips:
Always put in a machine wash cold cycle with detergent specifically made for cold wash
Never put your t-shirts n the dryer.
Let your T-Shirts air-dry. Remember, no heat, so leaving your t-shirt in the sun is bad for it.  Find a warm room with good airflow.  The t-shirt should take 12-24 hours to dry.
To get the wrinkles out of the shirt, try a de-wrinkle spray or iron on very low heat.
Although it seems like a lot of work just to keep a T-Shirt the right size, you'll feel better knowing your lucky T-Shirt won't have to be donated to your little brother.  Because, c'mon, your little brother sucks.