7+

business days starting at

$5.99

6

business days starting at

$6.99

4-5

business days starting at

$9.99

3

business days starting at

$12.99

2

business days starting at

$14.99

next

business day starting at

$16.99

one

hour starting at

$19.99
Bulk discounts available. Check Pricing for Details
Pricing above is for light garments only, for darks check pricesheet.
Lollapalooza 2015 T-shirts in Chicago, IL
Just havin some fun at Lollapalooza. We had a last minute idea for t-shirts and Onehours tees made it happen. We wanted some T-shirts to remember the event by and we knew that there were slim pickings at the concert so we decided to have our own made up. We figured that if we had matching T-shirts we could find each other in the crowd next thing we knew everybody was asking where they could buy the T-shirt. Everyone said that they were really well done, and I told them we had them made up ourselves. Everyone loved the play on words, and we loved the concert. It was a true statement that Paul McCartney at Lolla was a one in blue moon event. That night was the last blue moon for a few years.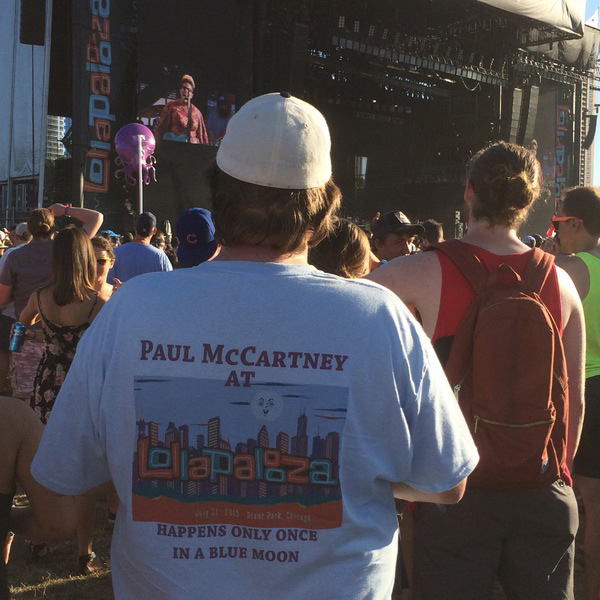 Very helpful staff and done as promised. They look great!
-Ron Stargardt