7+

business days starting at

$5.99

6

business days starting at

$6.99

4-5

business days starting at

$9.99

3

business days starting at

$12.99

2

business days starting at

$14.99

next

business day starting at

$16.99

one

hour starting at

$19.99
Bulk discounts available. Check Pricing for Details
Pricing above is for light garments only, for darks check pricesheet.
How To Match Your T-Shirts With Your Wardrobe (For Men)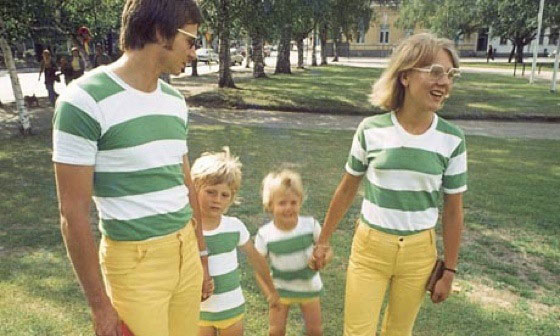 It's important to realize that although T-shirts can be fun and easy to wear, they are typically regarded as a dressed down option for a person's wardrobe.  To combat any type of negative connotation with a T-shirt, the wearer must make sure they are dressing and matching their t-shirts appropriately with the right color pants and shoes as well as choosing the right fit.  Here are a few tips to help you decide on the right T-Shirts for you:
Choose a Size and Fit:
Many T-shirt companies use fabrics that make it hard to determine an exact size for a T-Shirt, what is better to consider is first the fit of the t-shirt.  There are typically three different fits, Regular, Slim Fit, and Big & Tall.
Regular – Is obviously designed for an average frame and should never be too snug or too over-sized.
Slim – Typically with a more tailored cut, slim fit tends to curve in at the torso. Although a slim fit should feel tighter around the frame of your body, it shouldn't stick to your skin. You're wearing a t-shirt, not a wet suit.
Big & Tall – Made for men who are generally over 6'2″.  Big & Tall fits have longer tails and wider waists.
After determining the fit you'll want, you can then focus on a size that you think might work for you.  A Regular fit shirt may be a different size for you than a Slim.  No matter what fit, here are some general rules to know your T-shirt fits right.
The bottom of the T-Shirt should fall an inch passed your waist but no further than the halfway to the bottom of your fly.
The shoulder seams should never hang below the shoulder
On a normal T-Shirt, the sleeves should reach halfway between your shoulder and elbow.
Choose a Color:
The basic rule for choosing color is Light Colors Highlight while Dark Colors Obscure. If you are self-conscious about the way your upper body looks, it's better to wear darker colors: black, brown, navy.  If you have something to flaunt, you might want to choose lighter colors: red, yellow, or orange.
Once you've decided on the spectrum of colors you want to choose from, you can decide what colors work best for you. Considering your eye, hair, and skin color, try holding different colored shirts in front of you up to a mirror. Trust your initial reaction, it's going to be the right one. Find what compliments your skin tone and stick with it.  No reason to wear orange if you look silly in it.  Self-Actualizing you wardrobe means you know works and you stick to it.
Matching Your T-Shirt
The final decisions you will make are the colors of pants and shoes you'll need to match your T-shirts.  Although you're free to wear whatever makes you feel good. Here are a few tips to help keep you from looking as if a child dressed you.
Brown + Black = Never
As a general rule, stay away from trying to match brown and black.  Yes it can be done (tastefully) but will you master that with your T-Shirt and jeans? No. You won't, just give it up.  Keep the two colors separate, it will make your life a whole lot easier.
Black + Navy = Probably Not
Again, it can be done. Usually a lot easier than black and brown, however, black and navy can be hard to pull off. Especially, if those are the only colors you're working with. It can look strange and most people will probably think you can't tell the difference between navy and black.  If you can't, no stick up you butt. Do your thing. If you can, don't try it.
With those two tips you can now start considering what might work with your t-shirt. First, decide what pants you want to wear. Most men should have three solid choices: black jeans, blue jeans, and brown pants (or khakis). Your choice of pants should start in that order and be determined by the color of the shirt as well your options for shoes.
Here's where it might get a little tricky. Most men have a few pairs a shoes, you should at least have two: one black and one brown pair.  If you own sneakers that you wear, determine the color by whatever is most prominent.
Now, it's simply a game of elimination: If you have a red t-shirt, start with black jeans and black shoes.  If you want to wear your blue jeans, choose a different color shoe. If you want to wear a navy blue shirt then you can't wear black jeans and probably don't want to wear blue jeans either. So you have to resort to the brown pants with brown shoes. Last example, a brown shirt, skip the black pants and go for the blue jeans with either brown shoes or non-black sneakers.
Obviously there is room for additional options and fun outfits.  Most men don't need to be very outlandish, they have their basic style and look and need a few clothing options to always look good.  Hopefully this was a start keeping yourself in check and making sure you're wearing the best wardrobe possible.