7+

business days starting at

$7.99

6

business days starting at

$9.99

4-5

business days starting at

$11.99

3

business days starting at

$14.99

2

business days starting at

$16.99

next

business day starting at

$18.99

one

hour starting at

$21.99
Bulk discounts available. Check Pricing for Details
Pricing above is for light garments only, for darks check pricesheet.
How to Prepare Artwork for T-Shirt Printing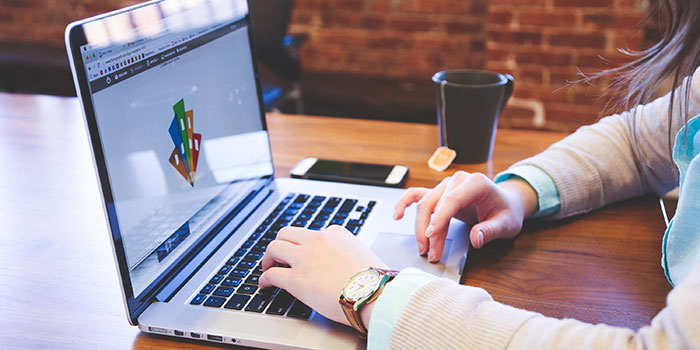 In case you wish to unleash your inner Michelangelo upon a blank textile canvas otherwise known as a t-shirt, there are a few things you need to take into consideration when preparing artwork for custom t-shirt printing.
With the help of wholesale clothing screen printing services you can ensure that you will have a well finished t-shirt and a design team that can help you to achieve your ideas.
It requires a tiny bit of forethought so that everything will wind up turning out just perfect when you receive your order from One Hour Tees.
In this article we're going to look at what computer apps or programs are best for designing, the various forms and formats, and any technical aspects of the design process that you should be aware of.
What Are the Best Design Formats & Programs?
Without going into a boring technical explanation as to "why," you should try to create your designs in vector format in Adobe Illustrator. The primary reason being that vector files can be upsized or downsized without any quality loss whatsoever.
While you can design in Photoshop or Fireworks, keep in mind that if you use a .jpg, .gif, or .bmp image, they're made up of a grid of pixels which will distort once you start increasing or decreasing the size of the image.
Applications such as Photoshop are called "raster-based," and you're basically stuck with whatever dimensions the designer initially used. If you try to scale up or down, it's going to come out blurry and pixelated.
If you're printing Direct-to-Garment, you can use Photoshop and any one of the following file formats: .jpg, .gif, .bmp, .tif, .psd, .pdf, .ai, .eps. If you're opting for screen printing, then we can only accept .ai or .eps files (vector art) for best chances of success.
What Can I Design if I Don't Have Adobe Illustrator?
If you'd like to design your t-shirt but don't have access to Illustrator, fear not! At One Hour Tees we have a built-in t-shirt designer on our website. Click here to be taken to our t-shirt design page where you can:
Add text
Add clipart
Add artwork
Save
When you're done making your design, just click the "Save to Desktop" button on the left-hand side and you will be given the option to download a .zip file of your artwork. When you're ready to place your order, send us the .zip file, and we'll handle the rest from there!
What If My Artwork Was Hand-Drawn?
At some point, you're going to need to digitize the artwork so that you can send it to us and we can get it inside our computers. When you scan, you're going to want to make sure that you scanned at the correct resolution.
A good rule of thumb is that if your artwork is drawn to size, then you should scan it at least 300 dpi. If the artwork was created at 50% scale, you should scan it at 600 dpi.
Specify Color
If having an exact color is important to you, make sure to specify the Pantone color number. If you design something in Illustrator or Photoshop, keep in mind that the color you see on your computer or laptop screen might not be the same color we see on our computer screens at One Hour Tees.
This is due to your computer or laptop monitor being calibrated differently than our computer monitors. If you need a better explanation, walk into any Walmart or Best Buy and head over to their t.v. section. Carefully look at each t.v. on display and see how even though they're playing the same video, some t.v. models will display a different shade of red, blue, or green than a monitor right next to it.
We could devote this entire blog post to color, but we're not. If you have questions about the color of the final result, be sure to contact us BEFORE you give us the go-ahead to print your order. One of our printing experts will be more than happy to answer any questions that you might have regarding color or design.
Special Effects
Another reason we suggest not to use Photoshop type programs is because some of the effects and filters that you can add do not translate very well into custom printed t-shirts. For example:
General filters
Reduced opacity
Drop shadows
Faded edges
Glow and other effects
All of the above look amazing on a computer screen, but they tend not to be compatible with printing techniques. If you're in doubt as to whether a filter on Photoshop will work, call us first to confirm before you spend all that time on the design.
Save Two Copies
Another pro-tip is to save two copies of your design on your computer. It serves as a safety net in case you need to change the layout or an aspect of the design for personal or printing reasons.
Sometimes people will delete their design file after they send it to us. If they want or need to make any changes, they will have to redesign the shirt entirely from scratch. By saving two files, you can make changes to one and keep the other one as your baseline design.
T-shirt Design and Help
If you've read through this blog post and still have questions on the design process, give us a call during business hours at (773) 687-0520 or contact us via our website. At One Hour Tees, one of our expert graphic designers can help answer any questions you may have.