7+

business days starting at

$5.99

6

business days starting at

$6.99

4-5

business days starting at

$9.99

3

business days starting at

$12.99

2

business days starting at

$14.99

next

business day starting at

$16.99

one

hour starting at

$19.99
Bulk discounts available. Check Pricing for Details
Pricing above is for light garments only, for darks check pricesheet.
Rush/Sintec Wedding T-shirts in San Francisco, IL
The bride and groom met 35 years ago as college students at the University of Michigan. Way back in 1982, they were both 19 year old kids who first saw each other at a rowdy bar and grill in downtown Ann Arbor, Michigan. Dooley's Ann Arbor was the spot for the Michigan Wolverine hockey crowd to hang out after every game. Fast forward to September 2016 and the stars had aligned. The old bar is long gone and so are their worn out and too small tshirts from their college days, but these two have finally united, along with the recreation of the original Dooley's tshirts. The wedding was a beautiful event, and the emergency overnight order made it to the church on time !!!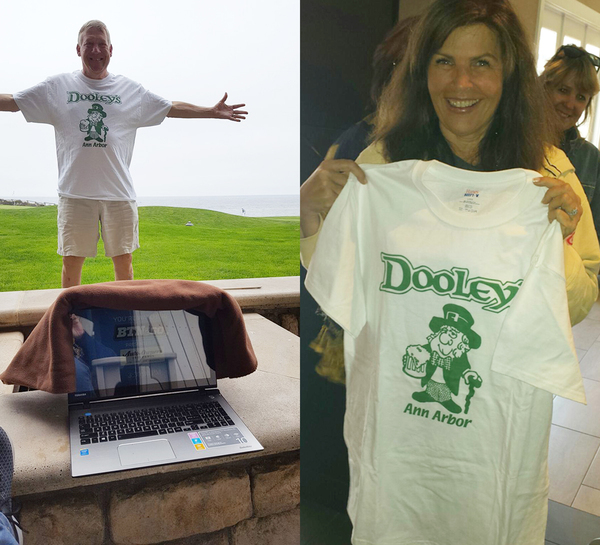 Amazing technology to get the shirt so quickly created a huge impact at this wonderful event !
-Mindy Leeman