7+

business days starting at

$5.99

6

business days starting at

$6.99

4-5

business days starting at

$9.99

3

business days starting at

$12.99

2

business days starting at

$14.99

next

business day starting at

$16.99

one

hour starting at

$19.99
Bulk discounts available. Check Pricing for Details
Pricing above is for light garments only, for darks check pricesheet.
T-Shirt Ideas: St. Patrick's Day – Part 2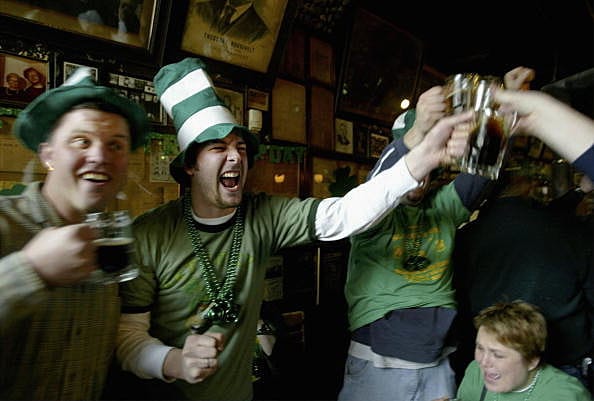 This week's selection of slogan ideas for St Patrick's Day are not all entirely original, some are slang terms used in Ireland by the hardest drinkers of them all. So if a word doesn't sound right to you, that's because you don't have the green charm. For the simple man, almost any word in this list you don't understand means Drunk. Well, everything but the last term. That's a simple phrase similar to "Yeah Right!" in America. You're smart though, it shouldn't be too hard to figure out.
St. Patrick's Day T-Shirt Ideas – Part 2
Whiskey: the Original Lucky Charm
Too Bladdered to be Flattered
The Pope Ain't Irish Nor Am I. Let's Drink!
Drunk For the Good of a Saint.
Drink Out of a Hat for St. Pat!
Lucky Langers 2013
I Wish I Were Irish All Year
Four Leaf Clover < Four Beer Holder
Bloated, Loaded, and Lucky.
Never Fear the Green Beer
Lean, Mean, and Green… and Drunk too.
No Harm in a Few Lucky Charms (illustration of beer and shots).
Never Too Old For a Pot of Gold
Magically Drunk.
Just Another Drunk Irish Punk
Green For The Season and Drunk for No Reason
Pickled Green
Lucky and Blotto; An Irish Motto
Irish For A Day
Yer Ma!