7+

business days starting at

$5.99

6

business days starting at

$6.99

4-5

business days starting at

$9.99

3

business days starting at

$12.99

2

business days starting at

$14.99

next

business day starting at

$16.99

one

hour starting at

$19.99
Bulk discounts available. Check Pricing for Details
Pricing above is for light garments only, for darks check pricesheet.
Soccer Camp | West Loop Soccer Club T-shirts in Chicago, IL
The WLSC Soccer Camps are a great place for any soccer enthusiast who is looking to improve their skills, work hard, make new friends and have fun! Our mission is to provide athletes with the tools to improve and to enjoy soccer for life! We offer coed programs for children of all ability levels in a safe, fun and family oriented environment. We focus our training on foot-skills and ball control, SAQ (speed, agility and quickness), small sided games and finishing. All our coaches are former professional or All-American collegiate athletes who hold some of the most prestigious licenses and awards both domestically and internationally.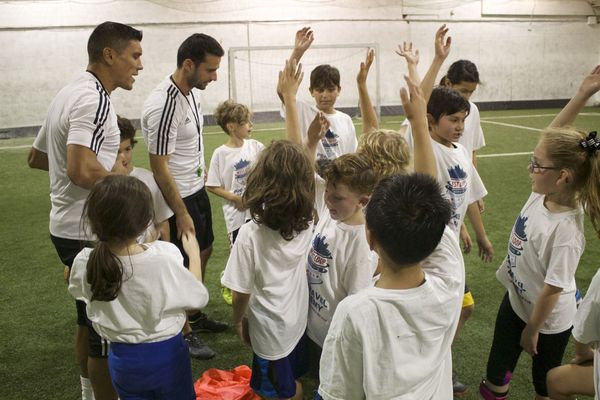 Fast and professional service conveniently located near my business location. Both kids and parents love the quality of the t-shirts. We usually order 7+ days turnover service and more often than not, t-shirts are ready before selected pick up date. We use the t-shirts for our summer camps as well as year round programs. We are regular clients and will be ordering more!
-West Loop Soccer Club