7+

business days starting at

$5.99

6

business days starting at

$6.99

4-5

business days starting at

$9.99

3

business days starting at

$12.99

2

business days starting at

$14.99

next

business day starting at

$16.99

one

hour starting at

$19.99
Bulk discounts available. Check Pricing for Details
Pricing above is for light garments only, for darks check pricesheet.
What are Heat Transfers?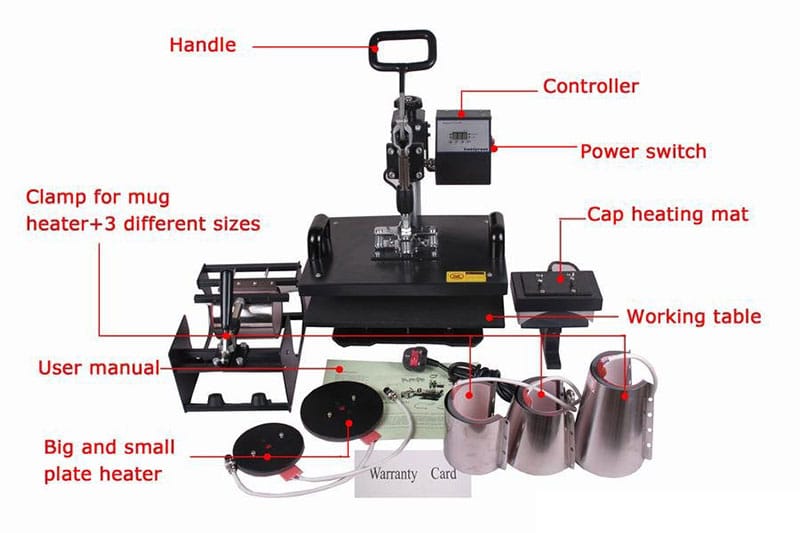 In the last few weeks we helped you understand how DTG Printing and Screen Printing work. Well, hold onto your asses because today we're going to give you a little lesson on Heat Transfers. Another process for printing on a t-shirt, Heat Transfers are often confused for Iron-Ons, however there's a big difference. Iron-ons are specifically for at-home DIY use. Heat Transfers are the more professional and longer lasting brother to an Iron-on. Here's how they work:
Heat Transfer Process
Heat Transfer is a simple process. First, an image needs to be chosen. Say you want a photo of a lion skateboarding over a pile of burning monster trucks. Simple. The image is edited and touched-up with color correction to make sure it will look perfect on a t-shirt. Then, using high-quality printers, the imaged is placed onto professional heat transfer paper. This is one of the big differences between Heat Transfer and Iron-On. Iron-On uses lower grade paper that needs lower heat for the transfer to work. High-quality heat transfer paper needs special machinery with higher temperatures to effectively work.
Once the professional heat transfer paper has the image printed onto it, the image is hand cut from the paper with only a small amount of border around the image to ensure durability. The image is then placed on a shirt and positioned onto a commercial Heat Press. A Heat Press is like a giant iron with heavier force (hundreds of pounds of pressure to be exact) and perfectly distributed temperatures. When the Heat Press is placed atop the shirt and design, the Heat Transfer paper melts into the fibers of the clothing thus making it part of the shirt without disturbing the top image. So now, theoretically, you would have a picture of a lion skateboarding over a pile of burning monster trucks on your shirt. That's pretty badass.
Professional Heat Transfers are great for applying full images that a DTG or Screen Printer might have trouble with. Though Iron-On heat transfers are often low quality and tend to peel and wash away after a few too many wears, professional Heat Transfers can last as long as the shirt they're printed on.
If interested in printing with Heat Transfer, look no further than OneHourTees.com. Although it's not the most popular method for t-shirt printing (a lot of the time DTG Printing can do a much better job than Heat Transfer), we are still happy to offer it to you. Don't hesitate to contact us or fill out a quote sheet today and get started on making an original t-shirt with any design you want. Well, except for a lion skateboarding over a pile of monster trucks, that's my idea. Okay, fine, you can use that one too.