ABOUT OUR CUSTOM ATHLETIC WEAR
One Hour Tees proudly prints your custom athletic wear designs on only the best sports-grade apparel in the industry. Whether you're looking to outfit a whole team for the season, promote fundraising for a fun run, or want to tackle that marathon in your own style, we'll be your partner in creating the perfect gear for all of your athletic wear needs.
We offer thousands of options including various colors, styles, fits, fabrics, etc., all with a proven track record of quality and performance.Take your team or event to the next level with professionally printed team names, logos, designs and more.Whatever your athletic or sportswear vision is, count on the One Hour Tees team to make it a reality.
OUR ATHLETIC BRANDS
One Hour Tees offers over a dozen high-quality sports and athletic wear brands perfectly suited to stand up to whatever activities you love. Some of our most popular brands include:
Champion
Gildan
Jerzees
Anvil
MegaCap
Fruit of the Loom
Next Level
American Apparel
From printing your design on a basic cotton tee to help you stand out during your favorite charity's 5K, or putting it on top-quality, sweat-resistant performance gear ready to tackle any marathon, we offer only exceptional shirts, shorts, sweats, hats, and more in tons of styles made to match your print and apparel needs.
HOW DO WE PRINT OUR ATHLETIC WEAR?
At One Hour Tees, we use printing techniques designed to last, no matter what sporting or althetic events you put your apparel through. With years of expertise, we know which brands, fabrics, styles, printing methoeds and inks work best to ensure your expections are exceeded. Talk to our team about what you need and we'll walk you through the entire process so you can get the right product and results for your big event, sports team, etc.
Do note that some of our methods allow for quicker turnaround times or different minimum order levels.
DTG Printing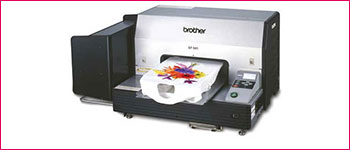 Direct to Garment or DTG printing in the fastest way to get your athletic gear in your hands. All we need is your design and one hour, and your custom sports apparel is ready for pick-up.
This high-quality new technology can print thousands of colors and there's no minimum order. However, it's not as cost-effective if buying in bulk and though long-lasting, likely won't last as long as screen printing, especially if there's a whole lot of sweating.
Screen Printing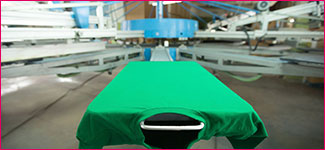 For a custom sportswear design that can stand up to whatever elements are thrown your way, count on our expert screen printing services. No matter what you face on the field, expect your athletic wear to always look as good as it did on Day One.
With super bright colors and an indisputable quality, this is the most popular option when it comes to custom athleticwear.—we will need at least one day to complete your order. The minimum order is 25 garments.
Embroidery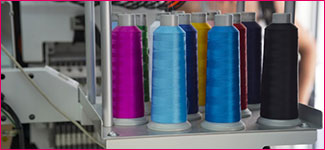 Embroidery is a wonderful option for a long-lasting, high-quality sportswear look. Most popular on polo shirts and hats but also available on other apparel, get your sports team name or logo professionally sewn into your garment using our brightly-colored threads. This minimum order is 25.
Heat Transfers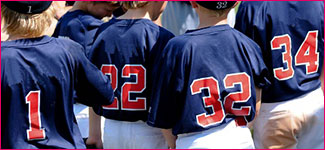 A heat transfer is the ideal method for printing customized names and numbers on mesh and poly-based jerseys and similar apparel. The minimum order is 25 garments.
Get A Custom Quote Now
WHAT OUR CLIENTS SAY
"Emily helped me fix my logo right there in the store. The service was excellent. Prices were awesome. I'm SUPER PLEASED with the quality of my shirts and sweatshirts!!!
We will be back!"
"Fast and professional service. Both kids and parents love the quality of the t-shirts. More often than not, t-shirts are ready before selected pick up date. We are regular clients and will be ordering more!!"
"Even though I don't live in Chicago, I always order from One Hour Tees. They're fast, reliable & cost-effective and I just enjoy interacting with them. I always get a great product, so I'm a happy customer!"
See All Reviews
WE DO MORE THAN JUST CUSTOM ATHLETIC WEAR
One Hour Tees offers so much more than just designing and printing athletic wear. We have a warehouse of apparel options including shirts, sweats, accessories, polos, and more. If you can wear it, we can print on it. Stop by our Chicago location today or give us a call at 773-687-0520 to learn more about making your own customized garment. We also serve the New York, Los Angeles, Houston, Philadelphia, Austin, San Francisco, Seattle, St Louis, Miami, Milwaukee, Dallas, Boston, and Atlanta areas.
Contact Us