CUSTOM OUTERWEAR IN CHICAGO
Elevate your current custom wear to the next level by also adding high-quality custom outerwear from One Hour Tees. From embroidered caps and beanies to custom softshell jackets, screen printed blankets and ridiculously soft fleece sweaters, the ideal item of outerwear will take your look from standard to stellar in as little as 60 minutes.
Not sure what the best piece of apparel is to best complete your custom look? Ask our expert team for advice on what items work best in your budget for any uniform, event, brand, fundraiser, or other occasion. We have hundreds of custom outerwear options and combinations on many multiple brands. Give us an idea of what you're looking for, whether it's still vague or fully realized, and One Hour Tee will create the custom outwear of your dreams.
OUR OUTERWEAR BRANDS
We supply many of the best brand names in the industry that our customers already know and trust for your custom jackets and outerwear. From the tried and true basics to top quality products, choose from tons of great brands that will help you layer up in style such as:
MegaCap
Independent Training Co.
Champion
Sportsman
Yupoong
Flexfit
Outdoor Cap

One Hour Tees is committed providing our customers with only products we believe in. No matter the price, if a brand doesn't fit within our stringent standard, we won't offer them to our valuable customers.
HOW DO WE PRINT OUR OUTERWEAR WEAR?
One Hour Tees has multiple printing methods all chosen to best suit our customers' needs and visions for their custom printed outerwear. As final printed artwork can appear differently depending on printing technique and chosen apparel, we'll work closely with you to choose the perfect items for your design goals.
Your timeline and/or final quantity can also help determine which method works best for you. Some printing methods can be completed in as little as an hour with no minimum quantity, whereas others might have a minimum quantity and need several days to complete
DTG Printing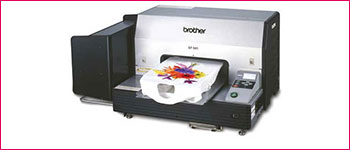 Gotta have that custom outwear ASAP? Then Direct to Garment or DTG printing might be the perfect option to get it done in no time. Provide us your design and we can have your vibrant, long-lasting custom outerwear ready in as little an hour.
Though DTG printing is a great choice for many outerwear products like cotton sweatshirts, it's not ideal for items like knit beanies, fleece sweaters, or plastics. There is also no minimum order so it's ideal for small orders.
Screen Printing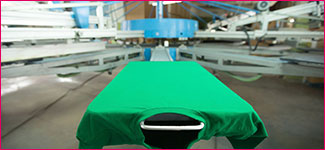 Bright. Bold. Long-Lasting. Screen printing is a great printing option for many outwear apparel items, such as personalized jackets, but it's not ideal for certain knit or fleece options. Using thick layers of ink, our screen printers apply your custom design in a way that can withstand the elements and always looks absolutely stunning for years to come.
Screen printing is a more labor-intensive process so we will need at least 24-hours to create your design. The minimum order is 25 garments.
Embroidery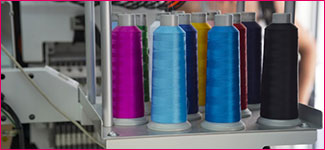 Embroidery is a wonderful option especially for several of our most popular outerwear items like caps, beanies and sweaters. We use thousands of vibrant threads to create your unique design on the apparel that best suits your needs. The minimum order for embroidery is 25 garments.
Heat Transfers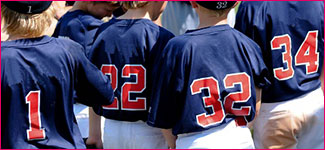 A heat transfer is the ideal method for printing customized names and numbers on mesh or polyester based outerwear, such as on custom windbreaker jackets. The minimum order is 25 garments.
Get A Custom Quote Now
WHAT OUR CLIENTS SAY
"Emily helped me fix my logo right there in the store. The service was excellent. Prices were awesome. I'm SUPER PLEASED with the quality of my shirts and sweatshirts!!!
We will be back!"
"Fast and professional service. Both kids and parents love the quality of the t-shirts. More often than not, t-shirts are ready before selected pick up date. We are regular clients and will be ordering more!!"
"Even though I don't live in Chicago, I always order from One Hour Tees. They're fast, reliable & cost-effective and I just enjoy interacting with them. I always get a great product, so I'm a happy customer!"
See All Reviews
WE DO MORE THAN JUST CUSTOM OUTERWEAR
One Hour Tees offers so much more than just designing and printing outerwear. We have a warehouse of apparel options including shirts, sweats, accessories, polos, and more. If you can wear it, we can print on it. Stop by our Chicago location today or give us a call at 773-687-0520 to learn more about making your own customized garment. We also serve the New York, Los Angeles, Houston, Philadelphia, Austin, San Francisco, Seattle, St Louis, Miami, Milwaukee, Dallas, Boston, and Atlanta areas
Contact Us