ABOUT OUR CUSTOM POLOS & SPORTS SHIRTS
Take your company, team, event, or anything you can think of to the next level of professionalism with a custom designed polo or sports shirt. Our premium printing and embroidery experts are at your service to help you create the perfect design and outfit for needs.
Typically made of cotton or other high-performance materials made to last, these collared knitted shirts are ideal for those business casual work days, a morning at the golf course, or when you're feeling like dressing your look up. We carry a wide variety of colors, brands, patterns, fabrics, sleeve options, and more so you can have the custom designed polo of your dreams.
OUR POLO & SPORTS SHIRTS BRANDS
One Hour Tees proudly carries the best polo and sports shirt brand names in the industry. Expect any piece of apparel we print or embroider to last for years, if not a lifetime. Here are the brands we currently supply:
Augusta Sportswear
Champion
Gildan
Hanes
Jerzees
We also carry multiple styles of each brand so we can develop the exact look you're going for at an impeccable, professional level of quality. From the affordable to the most expensive, we won't recommend a brand we don't believe in.
HOW DO WE PRINT OUR POLOS & SPORTS SHIRTS?
Embroidery is by far the most popular printing option for custom polos and sports shirts. When applied to a knitted piece of apparel, it simply creates an undeniably high level of professionalism. Embroidery is also made to last, especially on the brands we offer. Expect your design to look great for years, no matter how often you show it off.
For some polos or design needs, other printing methods can also be fantastic option. Specific artwork, narrow timelines and/or final quantity can assist us in determining the perfect printing technique.
Embroidery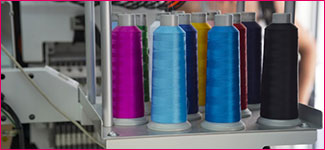 Embroidery is often the best choice when it comes to applying your artwork to a polo or sports shirt. Imagine how slick your logo, team, company name, etc. will look when seen on a high-end garment. We use countless brightly colored, top-quality threads to make a custom look that's made to perform. The minimum order for embroidery is 25 garments and we will need at least 24-hours to complete.
DTG Printing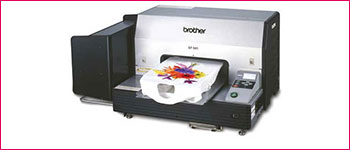 As a newer technology, Direct to Garment or DTG printing is the best way to get apparel printing done fast. However, it's not the greatest option for most knitwear like polos.
Some knit fabrics may work for your needs however, so do contact us if you're interested in this option or need a quick turnaround time. As there is no minimum order, it is also ideal for small orders. Choosing a high-end tee or cotton piece of outerwear may better choice if you have these restrictions.
Screen Printing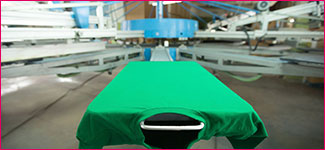 Screen printing is the second most popular option for our polos and an ideal choice for many fabrics and custom design ideas. With bold colors and optimal versatility, talk with our design team to choose the right piece of apparel so you can show off your custom artwork right.
Like embroidery, we require at least 24-hours to create and the minimum order is 25 garments.
Heat Transfers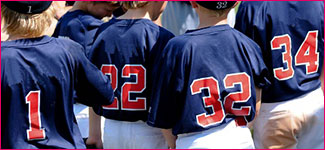 Heat transfers are great for creating custom numbers and names. However, most polos and sports shirts aren't optimal candidates for heat transfers as they print best on mesh or polyester.
Talk to our experts to determine what apparel is right for you, or check out our tees or outwear sections for shirts that do work well for heat transfers. The minimum order is 25 garments.
Get A Custom Quote Now
WHAT OUR CLIENTS SAY
"Emily helped me fix my logo right there in the store. The service was excellent. Prices were awesome. I'm SUPER PLEASED with the quality of my shirts and sweatshirts!!!
We will be back!"
"Fast and professional service. Both kids and parents love the quality of the t-shirts. More often than not, t-shirts are ready before selected pick up date. We are regular clients and will be ordering more!!"
"Even though I don't live in Chicago, I always order from One Hour Tees. They're fast, reliable & cost-effective and I just enjoy interacting with them. I always get a great product, so I'm a happy customer!"
See All Reviews
WE DO MORE THAN JUST CUSTOM POLOS
One Hour Tees offers so much more than just designing and printing amazing custom polos and sports shirts. We have a warehouse of apparel options including shirts, sweats, accessories, outerwear, and more. If you can wear it, we can print on it. Stop by our Chicago location today or give us a call at 773-687-0520 to learn more about making your own customized garment. We also serve the New York, Los Angeles, Houston, Philadelphia, Austin, San Francisco, Seattle, St Louis, Miami, Milwaukee, Dallas, Boston, and Atlanta areas
Contact Us