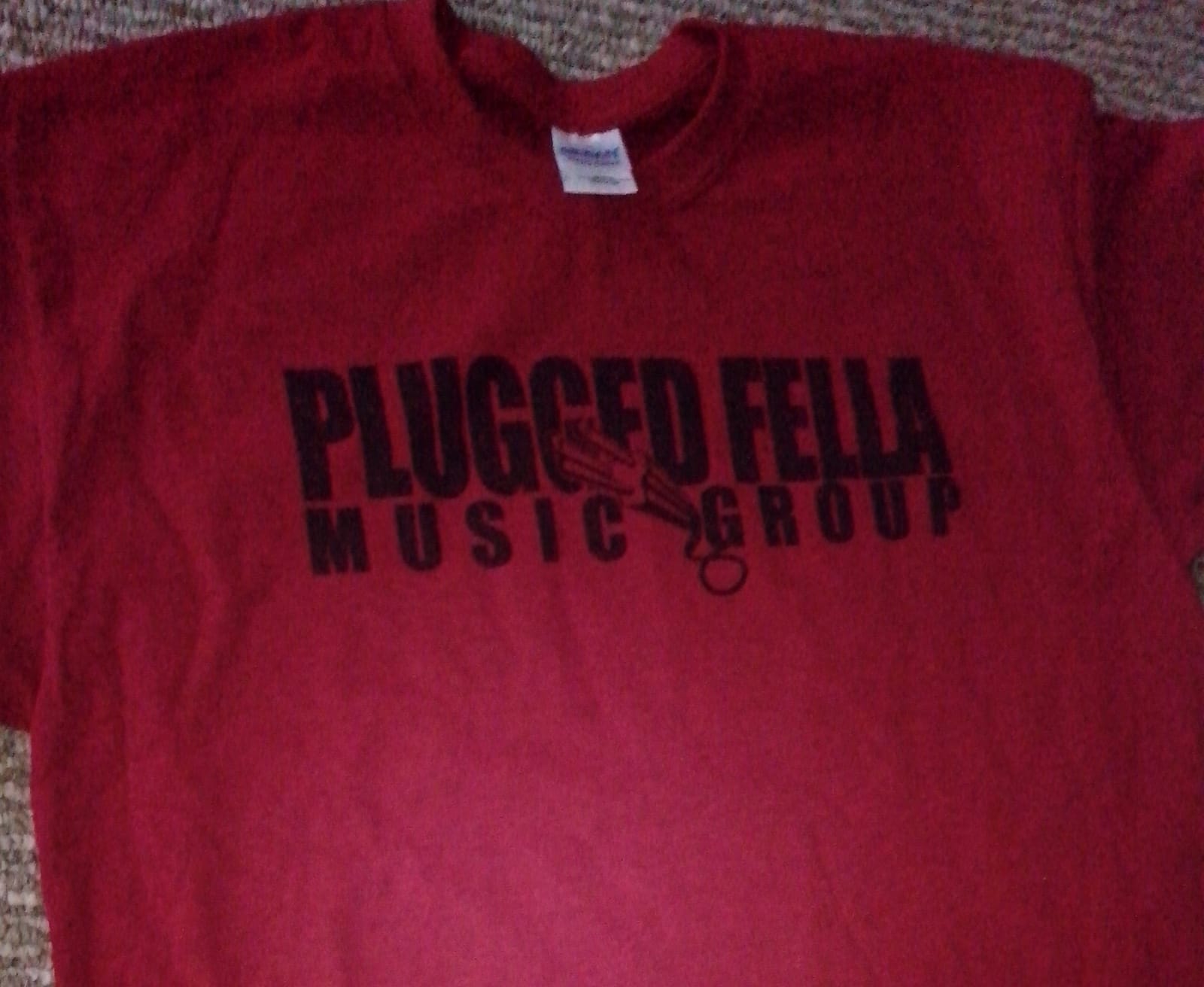 Create Band Tees In Chicago
You're in a band. A pretty good band. You're ready to take the next step, and we're not talking about adding backup singers or a key change.
Yep. Band merch. Specifically, rock band t-shirts.
Maybe custom band t-shirts can help fund the next recording session, or make your fans feel cool by association. Maybe you'll generate buzz while you get buzzed with your friends.
What about that one original song you play? The one that makes everybody get up and dance? Imagine those lyrics splashed across the chest of your biggest fan.
So what if you'll never play Burning Man? The next time you play a neighborhood barbecue, show up with Burning Meat t-shirts, complete with a professionally designed custom logo.
One Hour Tees makes creating personalized, custom band tees and merch easier than firing your bass player. Oh, and unlike him, we love taking requests. We're the best place to make band t-shirts in Chicago — or anyplace else with our easy shipping options.
We don't judge, either. Band tees aren't just limited to rock. School band shirts are the perfect way to bring your marching band's warring woodwinds together, whether you're commemorating a class, a competition or that one time at band camp.
More Than Just Band T-Shirt Printing
Aside from being a band t-shirt maker, One Hour Tees can print on more than 80,000 different products. No lie. We've got everything from trucker hats to thongs, tanks to track jackets, rain gear, fleece, hoodies, leggings, sports bras and more.
Our basic unisex tee comes in 70 colors and starts at $5.99 for any size order. For bigger budgets, we'll put you in brands such as Anvil, Champion, Bella + Canvas and Next Level.
Our Techniques for Your Message
One Hour Tees offers five styles of printing:
Light Direct to Garment Printing: This method is just like running paper through a printer. It's inexpensive and has no minimum order, though we recommend it for light-colored garments and designs with multiple colors.
Dark Direct to Garment Printing: This technique is more expensive and time-consuming than Light DTG, but again with no minimum. We guarantee a smooth, low-profile finished product.
Screen Printing: This is a traditional technique that produces a slightly raised design. No more than eight colors per shirt, 25-piece minimum.
Embroidery: For a really professional look, go with embroidery. Since we are stitching your design directly to the garment, there is a 25-piece minimum.
Screened Heat Transfer: Think names and numbers on the back of a jersey.
Why One Hour?
Whatever the occasion, One Hour Tees will deliver guaranteed quality anywhere in the country via our quick and inexpensive shipping. Or, pick up at our home base in Chicago's Bucktown neighborhood. Our incredible customer service will guide you through our amazing array of options. We can print virtually any design, with no minimum order, as fast as — well, you've seen our name.
Don't let your band get lost in the crowd. Get a custom quote now!
Get A Custom Quote Now