Pickup Information
---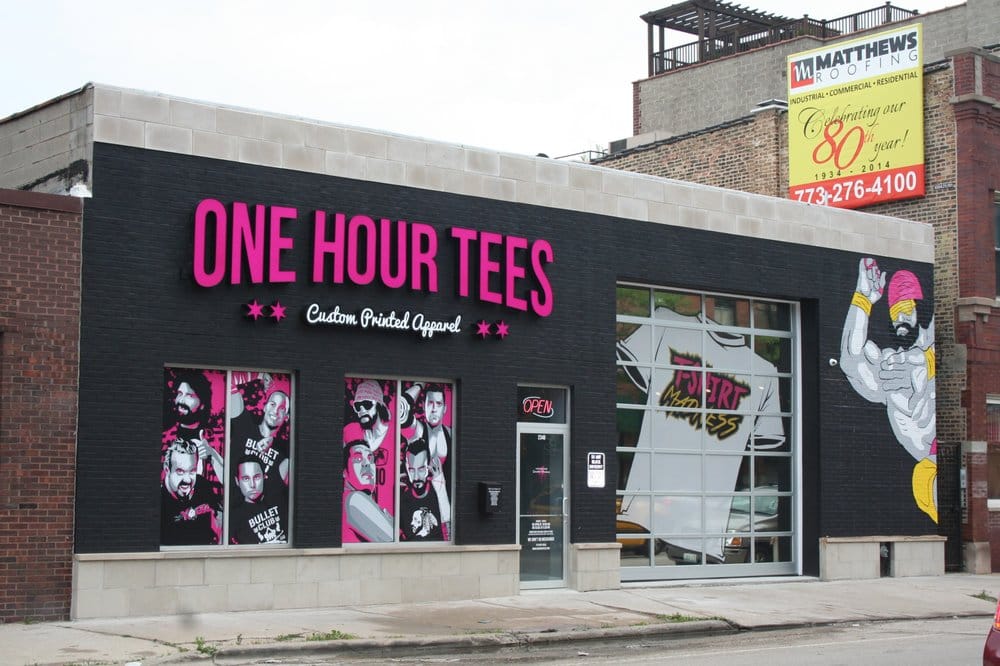 Our One Hour Tees retail store is located at 2348 N. Damen Ave. in Chicago, Illinois.
Our store is open for pickups from 9am until 5:30pm Monday through Friday only.
If our front door is locked, please come around back to our alley and ring our door bell. Our door is grey and says "One Hour Tees" on it. Although our front retail store staff may not be in the shop, our warehouse crew should be able to assist you with your pickups.